Krooz Automotive is the leading auto mechanic offering tyre services at an affordable price in Murrumbeena, Carnegie, Bentleigh and Hughesdale.
What comes into contact with the road when you are driving? Your car's tyres of course! In order to make and keep that contact smooth and running, it is extremely important to regularly repair and maintain your car tyres. Let us at Krooze Automotive treat your tyres with the best tyre service available in the local area.
If you want your car to take you to places smoothly, on time and without any hurdles, keep your tyres motivated! And how can you do that? By treating them to regular tyre services by Krooze Automotives.

We offer:
Tyre services in Carnegie
Tyre services in Murrumbeena
Tyre services in Bentleigh
Tyre services in Hughesdale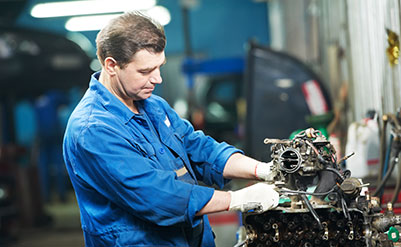 Tyre Services Carnegie
The appearance of your tyres can communicate much about their condition and let you know whether it is time for a car tyre service. When you walk around and inspect all four tyres and you observe that there are cracked threads or the sidewalls are bulging, it is surely time for a tyre service.
Of course, there are some more apparent signs such as objects sticking out from your tyres like a nail or a piece of glass or even a screw then you definitely require us to bring in your car for tyre services! More subtle signs are also there, for example, if you see that the threads of your tyres are worn out, you have got to let us bring in your car for our tyre services.
Tyre Services Murrumbeena, bentleigh & hughesdale
You must keep your tyres well maintained because otherwise they pose a threat to your safety and the safety of others. Ill maintained car tyres may weaken the control you have on steering your car and may also cause your car to slip when you apply brakes.
Worn out tyres also get heated up more quickly and are therefore exposed to bursting, especially on a long journey. They are also more at risk of being punctured and may cause you to get late in reaching your destination. Apart from that, unmaintained tyres also loose air pressure more quickly as compared to well-maintained tyres.
All of these can cause you to lose control of your car anytime while driving, reduce your car's ability to brake and accelerate properly as well as negatively affect the fuel economy of your car.
So free yourself from all these problems and avail our premium quality tyre services Carnegie and our tyre services Murrumbeena. Krooz Automotive will be more than happy to bring in your car for tyre services and deliver it back to you once your car tyres are in tiptop condition.
Our skilled mechanics will be more than happy to share car maintenance tips with you so you may be able to take care of your car's tyres in a better way! So wait no more - whether you are in Carnegie or Murrumbeena, let us keep your car tyres in top shape with our quality car tyre services!